Meet Our Friendly Team & Vets in Elkhart Lake, WI
Ready to learn more about our staff and vets in Elkahrt Lake, WI? We would love to showcase the impressive resumes and experiences of our staff. Everyone has a passion for the well-being of animals. Our staff enjoys working together as a team to bring your pet the best services and experiences as possible. Learn more about our team below.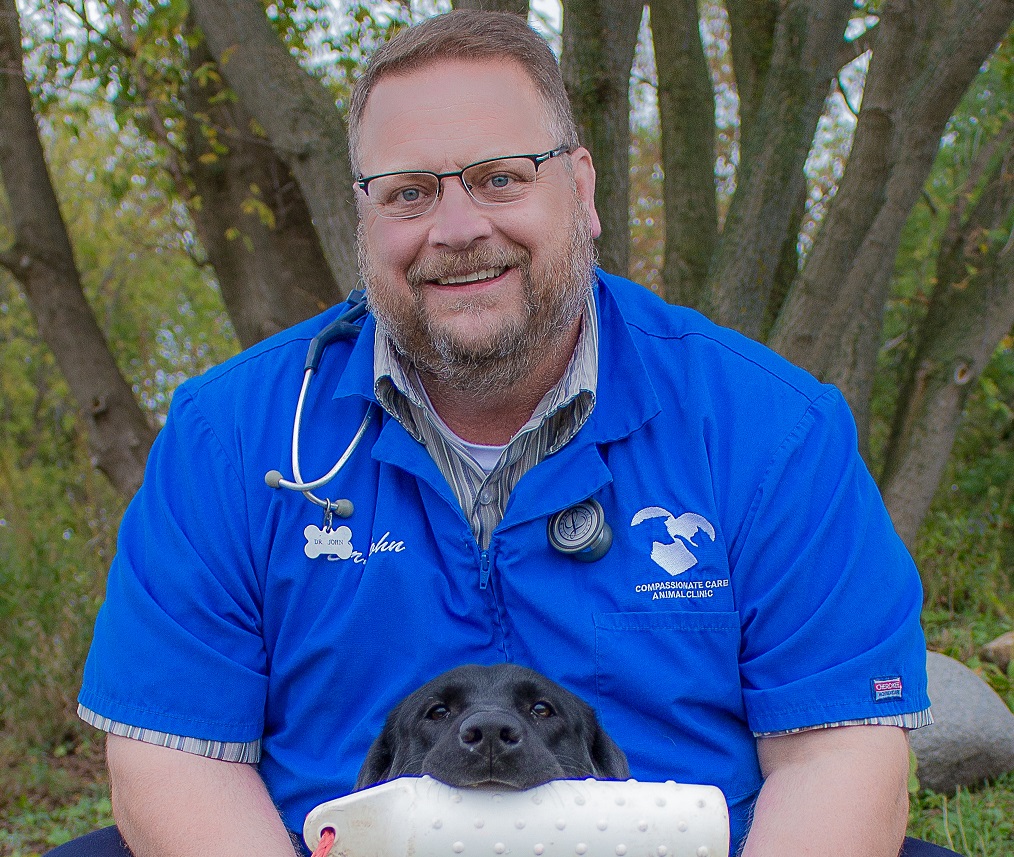 Dr. John Prellwitz, Veterinarian
Dr. John Prellwitz grew up in Oshkosh, Wisconsin. As a youth, he loved hunting, fishing, and playing baseball. Dr. John graduated from the University of Wisconsin-Oshkosh in 1987 with a degree in Zoology and a minor in military history.
During his university years, he also completed the Army ROTC program and received a commission as an infantry officer. While in the Army, Dr. John served as a Rifle Platoon Leader, a Rifle Company Executive Officer and as a Company Commander. His military training included the Army Airborne School (paratrooper), Army Air Assault School (combat helicopter operations) and the elite United States Army Ranger School. In total, Dr. John spent twelve years in the Army and achieved the rank of captain before returning to school to pursue his dream of becoming a veterinarian. Dr. John is a 1999 graduate of Auburn University's College of Veterinary Medicine.
When he is not at the Compassionate Care Animal Clinic, Dr. John enjoys hunting, fishing, woodworking and spending time with his wife, Susie, their seven children, and their granddaughter Peyton.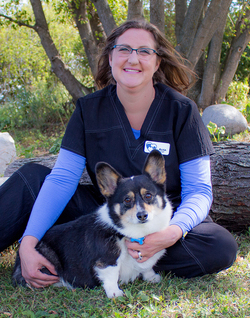 Alisa, Certified Veterinary Technician
Alisa has always had a deep love for animals since she was a little girl and feels blessed to have found her calling early in life. Alisa has been working in the veterinary field for twenty years; a career path that began while she was still in high school. In 2009, while working in an extensive hospital facility that offered an amazing experience, she earned her license as a Certified Technician. She and her amazing husband, Mike, live in Plymouth with their lab, Gummie Bear. When not at work, she enjoys fishing, hunting and helping her parents with their Dairy Goat and Boer Goat farm.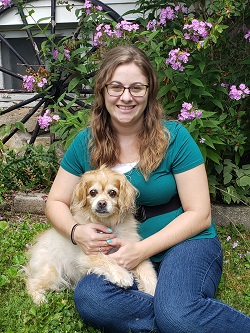 Maria Phelps, Veterinary Assistant
Maria has lived in Plymouth, Wisconsin her whole life. She graduated from Pensacola Christian College in Florida in May of 2019 with a bachelor's degree in Biology. She plans to attend veterinary school next year and ultimately become a veterinarian. She has always had a love for animals and has known she wanted to be a veterinarian since she was little. As children, she and her siblings nurtured wounded or orphaned animals such as robins, doves, gophers, and rabbits. She has also worked on a small ranch for much of her life developing a love for horses in particular. She loves reading, being outdoors, horseback riding, and spending time with family and friends.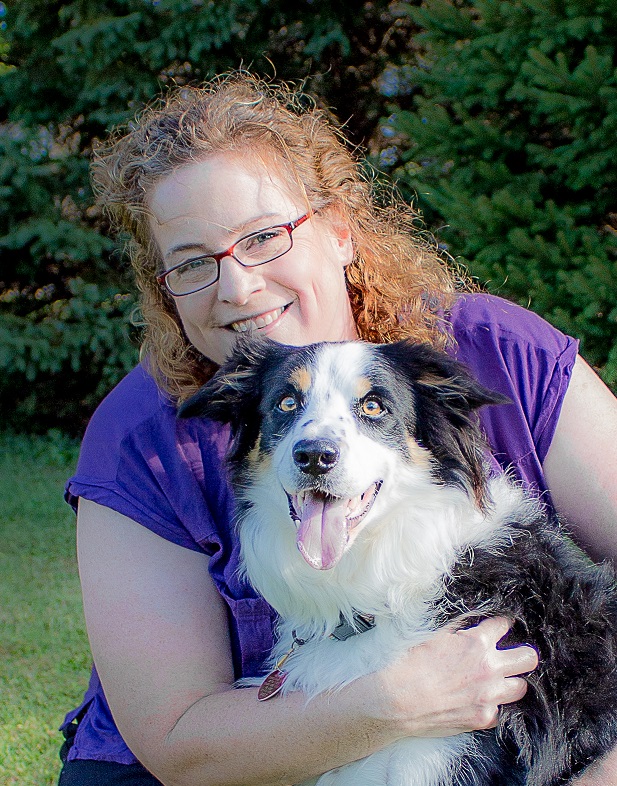 Susie, Office Manager
Susie grew up in Neenah and graduated from the University of Wisconsin with a degree in English. She has always loved animals, but since joining the veterinary clinic, says she has learned so much more about the uniqueness and individual needs of various breeds. Everyone who comes into the clinic has fun stories about their pets and their activities. Jasmine, her border collie, comes to work every day with Susie and sleeps under her desk. Every day brings something new as she works beside Dr. John's staff.
When Susie is not at work, she is either at home or busy with a church activity of one kind or another. Her children are grown, some have added spouses, and many live outside Wisconsin, but technology keeps them in touch and so they don't seem so far away. Her newest joy in a full life is her precious granddaughter, Peyton.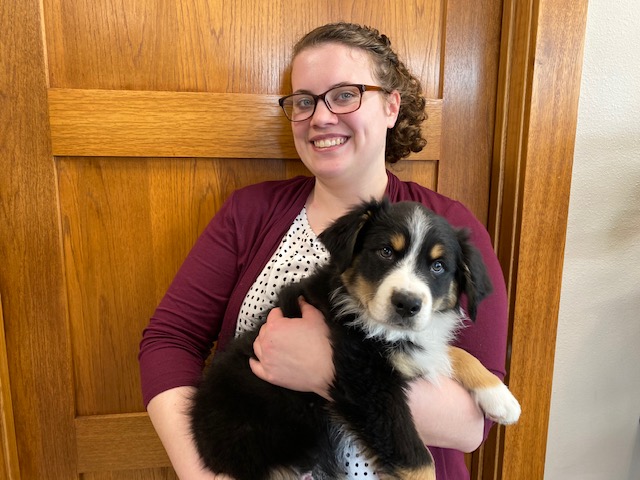 Catherine, Receptionist
Catherine spent most of her childhood in Malone, Wisconsin, and had plenty of interaction with many family pets (dogs, cats, guinea pigs, rats, and chickens). After helping Compassionate Care Animal Clinic to open its doors in 2016 and after earning her associates degree at the University of Wisconsin – Fond du Lac, Catherine left Wisconsin to serve an 18-month church mission in Arizona. Now that she has returned home, she is pursuing a degree in psychology with the University of Wisconsin system. When she is not helping clients, she enjoys outdoor activities such as fishing and hiking.
Sydnee, Receptionist
Sydnee spent most of her childhood i Elkhart Lake, but then relocated to the Kiel area where she graduate high school in 2017. Sydnee then went on to the University of Wisconsin, Stevens Point, where she received a bachelor degree in Zoology. Currently, she resides in New Holstein with her family and her sister's dog, Maggie.
Sydnee has dreamed of working in a veterinary clinic since she was 4 years old, so her enthusiasm and energy in the front office has been much appreciated by the rest of the staff.
When she is not at work, Sydnee loves to hang out with her family and friends. She enjoys camping, going up North with her family, and spending time with her nephew, Aaron.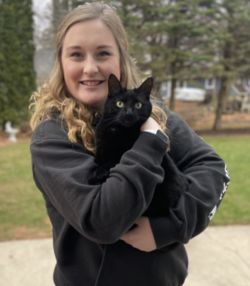 Nicole
Nicole is a graduate of Kiel High School. Because of a strong love for animals, Nicole grew up volunteering for Kaytee Leaning Center where she had the opportunity to work with all kinds of small animals. In 2020, Nicole received a technical diploma from Lakeshore Technical College. In her free time, Nicole enjoys hunting, fishing, camping, snowmobiling, and spending time with her kitty, Stacy.